The San Diego University for Integrative Studies offers a non-degree certificate Program in Integrative Nursing, which is designed for those planning on contributing to the development of healthcare in general practice settings. Students will learn skills in the professional practice, clinical care, management of healthcare systems and collaborative practice. This non-degree course of professional instruction provides participants with a foundation and skills development in seven distinct, yet interrelated courses, logically sequenced to provide a practical orientation to engage in a range of collaborative relationships with individuals and groups, the general practice team, and primary health and service providers to create positive outcomes for patients.
Graduates of the Certificate in Integrative Nursing program will exhibit an understanding of professional, legal, and ethical standards as they apply to nursing. Students will develop the skills to provide comprehensive, episodic interventions and population based health care to include health monitoring and maintenance.
REQUIREMENTS:
Participants in this non-degree certificate program are required to successfully complete the seven modular units of coursework in Integrative Nursing.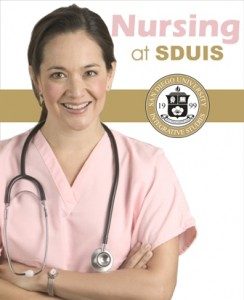 "Notice to Prospective Students
This institution approved by the Bureau for Private Post-secondary Education to offer degree programs. To continue to offer degree programs, this institution must meet the following requirements:
• Become institutionally accredited by an accrediting agency recognized by the United States Department of Education, with the scope of the accreditation covering at least one degree program.
• Achieve accreditation candidacy or pre-accreditation, as defined in regulations, by July 1, 2017, and full accreditation by July 1, 2020.
If this institution stops pursuing accreditation, it must:
• Stop all enrollment in its degree programs, and
• Provide a teach-out to finish the educational program or provide a refund.
An institution that fails to comply with accreditation requirements by the required dates shall have its approval to offer degree programs automatically suspended. "