Core Faculty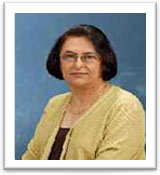 Bapsi Slali, Ph.D.
Dr. Slali is a licensed psychologist in private practice in San Diego and Imperial Counties. Currently, she is doing individual and group psychotherapy in the areas of depression, abuse, performance, stress and family relationships. She is a co-founder of Kearny Mesa Psychological Services and the Center for the Treatment of Sexual Abuse. Dr. Slali completed her bachelor's and master's degrees in psychology in India. She has done graduate work and received teaching fellowships at San Diego University and the University of Houston. She earned her Ph.D. in clinical psychology from the California School of Professional Psychology.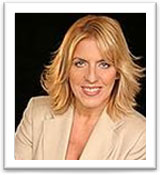 Cristina Versari, Ph.D.
Dr. Cristina Versari is the founder and President of the San Diego University for Integrative Studies (SDUIS) since 1999. She has a Ph.D. in Psychology with specialization in Sport Psychology and a Master Degree in Sport Psychology from Alliant International University, San Diego. She also has two Bachelor degrees, one in Psychology and one in Physical Education. In addition to her work at SDUIS, Dr. Versari works with NBA players helping them prepare for their second careers. She has been working with NBA players for twenty years and was responsible for the NBA/NBPA Education and Career Development Program for several years. In that capacity she was responsible for the counseling services to all 30 NBA teams and thousands of NBA players. Dr. Versari's work has been featured on national and international television and in newspapers including Court TV, MSNBC, FOX News, LA Times, Sports Illustrated, Psychology Today, The New York Times, San Diego Business Journal, San Diego Union Tribune, The San Diego Reader, Orlando Sentinel, Sacramento Bee, NorthJersey.com, UCSD Guardian, Sportv and Twain News. She is often interviewed by the media as an expert on professional athlete issues, specifically NBA players, in cases such as the Kobe Bryant case. Dr. Versari has presented her work at several international Sport Psychology conferences and has been invited to speak to psychologists and athletes on the subject of career transition and athletic retirement. She was the first professional sport psychologist to sign an exclusive contract with the NBA to provide the services to all teams.
Joe Davis: Ph.D.
Dr. Davis has over 20 years of teaching and administrative experience in higher education, research and public service. His experiences include mental health/operations officer for Department of Homeland Security and NDMS-U.S. Public Health Service, Dept. of Health & Human Services, counseling staff member with the Federal Emergency Management Agency (FEMA), clinical-community psychologist in public service for the Virginia Dept. of Mental Health Services as well as Assistant Clinical Professor of Psychiatry, School of Medicine, UC-San Diego and Associate Dean of Academic Affairs at AVU. He is founder of THE HALEY CENTER, a private firm specializing in human resource management and organizational development. He earned a B.S. degree in psychology with and emphasis in biopsychology, and M.S. and Ph.D. degrees in clinical psychology.  He is also the recipient of a honorary doctor of laws (LL.D.). He attended Radford University, University of Virginia and the Institute of Law, Psychiatry & Public Policy, CSU-Fullerton, the California School of Professional Psychology/CSPP and UHS. He completed his pre-doctoral internships and training at the Scripps Center for Quality Management in clinical-organizational psychology, Sharp Health Care System in clinical-neuropsychology, and at the VA Medical Center's inpatient/outpatient psychiatry service in clinical psychology and behavioral medicine. A former Medical-Allied Health Editor-in-Chief of the Canadian Journal of Clinical Medicine from 1995-2001, he currently sits on several editorial journal boards and is published extensively in the areas critical incident stress debriefing, trauma/disaster mental health, and psychology-law. He enjoys working with students in all areas of psychological research and teaches a variety of courses including objective personality assessment and research methods.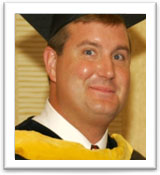 Joel Fick, Ph.D.
Joel Fick received his Ph.D. and M.A. in Clinical Psychology from the California School of Professional Psychology specializing in Family/Child Health Psychology, and the B.A. from Gustavus Adolphus College. Dr. Fick is a California licensed Clinical Psychologist and was a clinician for Mental Health Systems Inc., Mental Health Rehabilitation Specialist Supervisor for the Telecare Corporation, Clinical Director of the Weekend Program at Bayview Hospital, and Counselor for San Diego State University. He was appointed Postdoctoral Research Fellow for the Center for Behavioral Epidemiology and Community Health at SDSU, and has conducted partial hospitalization and community mental health treatment-outcome research. Dr. Fick teaches Practicum and Field Placement Supervision courses at National University and has conducted community health and communication seminars for SDSU. He teaches Developmental Psychology, Clinical Counseling Skills Training, Psychopathology, and Thesis/Dissertation Instruction at SDUIS.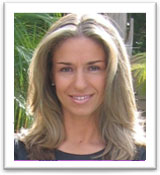 Lina Kogan, Ph.D.
Lina Kogan holds a dual Ph.D. in Organizational Psychology and Clinical Psychology from the California School of Professional Psychology. She received her undergraduate degree in psychology from the San Diego State University. Since 1998, Dr. Kogan has acquired a solid foundation in the areas of conflict management, career development, individual coaching, research/dissertation consulting, team development, resource management, psychometrics, survey design and analyses, and change management. Dr. Kogan is also skilled at process and psycho-educational group facilitation, dialectical and cognitive behavioral treatments, crisis intervention/prevention, individual therapy, and mental health assessment. Her professional experience as a clinician includes positions at adult partial hospitalization programs, inpatient hospitalization programs, chemical dependence inpatient/outpatient programs, and day-treatment programs. Dr. Kogan designs and implements training programs on topics that include dealing with difficult people; dialectical behavioral therapy; team building; matching goals with personality traits; conflict resolution; ethics in organizations; group dynamics; effective feedback; emotion regulation; business writing; team building; and effective communication skills.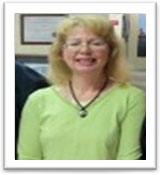 Lisa Hazelwood Hunt, Ph.D.
Lisa Hazelwood Hunt is a supervising psychologist for the Dept. of Psychiatry Children's Hospital of San Diego and a licensed clinical psychologist in private practice in San Diego. Dr. Hazlewood-Hunt earned her Ph.D. at Northwestern University in Chicago. She was awarded a post-doctorate fellowship at Fred Hutchinson Cancer Research Center and has been a Psychology Fellow at Illinois Masonic Hospital, Dept. of Psychiatry. Dr. Hazlewood-Hunt has been actively involved in Jungian Psychology organizations for the past 14 years.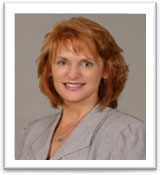 Neenah Amaral, Ph.D.
is a Marriage, Family, Child Counselor in private practice in San Diego. Dr. Amaral is the current president and chief financial officer of the San Diego Chapter, California Association of Marriage and Family Therapists. She speciailizes in Alcohol and Drug Abuse and Hypnotherapy. Dr. Amaral teaches in the areas of legal and ethical issues for Counselors and theory and practice of family therapy.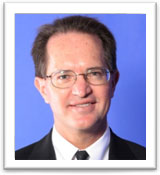 Randall McManus, JD
Randall McManus, Esq. is a California licensed attorney, real estate broker, and general building contractor.
He received his JD from National University in 1986, and his bachelor's degree in Business Finance from San Diego State University. Randall is a successful real estate investor and hands-on property manager. Over the past 25 years, Randall has bought, sold, or managed, houses, apartments, hotels, mobile home parks, and vacant land. As a developer in 1998, he built and sold 48 new houses in San Diego County. As a practicing attorney, he has successfully defended an $11,000,000 lawsuit, and has won settlements of over $1,800,000. He specializes in real estate law, landlord tenant law, and contracts. Being a member of the Airplane Owners and Pilots Association (AOPA) and Sierra Club, Randall enjoys his free time flying, and backpacking in the Sierra Mountains.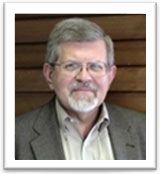 Raymond Trybus, Ph.D.
Dr. Raymond Trybus is a former Provost and Vice President for Academic Affairs at National University, Executive Vice President of Alliant University Foundation, and for nine years was the Chancellor of the California School of Professional Psychology (CSPP), San Diego. Dr. Trybus has authored seventeen book chapters, authored or co-authored five books, and has published more than twenty-two scientific journal articles and technical reports. For the past three years, Dr. Trybus was the project Administrator for Project ESSEA (from Ethiopia, Somalia, Sudan, and Eritrea to America), and outreach-based mental health program for refugees and immigrants from those four East African countries who now live in San Diego. He is also regarded as an internationally known research expert on the psychological issues of persons who are hard of hearing or deaf. Dr. Trybus has received over $4,000,000 in external funds for his research projects from state, federal, and private agencies and has presented more than fifty papers at scientific conferences. We are greatly honored to now have the scholarly expertise of Dr. Trybus, who is also a licensed psychologist in the state of California, District of Columbia, and Maryland. He has extensive clinical experience and has been practicing and consulting for over 30 years. Dr. Trybus received his Ph.D. in Clinical Psychology and M.S. in Psychology with specialization in Research Methodology and Design from St. Louis University.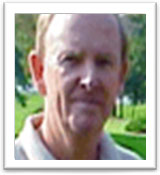 Robert Nideffer, Ph.D.
Dr. Robert Nideffer is a licensed psychologist and is president of Enhanced Performance Systems. He has written 15 books and authored over 100 research and/or applied articles. He is the developer of the Test of Attentional and Interpersonal Style (TAIS) which is used world wide to measure the attentional and interpersonal skills of high level performers in sports, business, sales and the military. Dr. Nideffer has worked with Olympic teams from the US, Canada, and Australia, and taught in psychiatry, psychology, and physical education departments in various universities. Dr. Nideffer received his Ph.D. in clinical and experimental psychology from Vanderbilt University.
Sylvain Guimond is a renowned expert and practitioner in the fields of posture, biomechanics and sport psychology for over 20 years. He is also the founder, President of Biotonix, a leading technology company in postural health. Sylvain is an active speaker and contributor to various academic, scientific, sporting and business organizations and venues. Sylvain is a physical educator, an osteopath and a doctor in sport psychology. As a McGill graduate from the department of physical education and kinesiology he has been the chairman of the board of the consulting committee. For many years he has been a member on the Nazareth Louis-Braille foundation. He is a member of the executive committee of the SADC du Bas Richelieu and the administrative board. In 2010 he was a finalist of the entrepreneurial Ernst and Young award. Dr Guimond works with the Montreal Canadian as a consultant in sport psychology.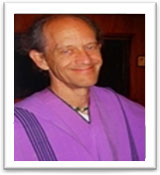 Will Stillwell, Ph.D.
Dr. Stillwell has been associated with Humanistic Psychology and Carl Rogers for thirty years at The Center for Studies of the Person. He works as a consultant to people in organizations, finding new ways with Clients to deal with conflict, leadership, morale, quality of work and accountability. He has served on the faculty of several universities and is co-author of a recent book, Conflict is Inevitable — War is Optional. He resonates with the Jewish hope for justice, and the Christian hope for love, the Buddhist hope for liberation, the Hindu hope for multiplicity and the Islamic hope for community, and the Animist hope for spirit in all beings. He earned his doctorate at the University of Pittsburg.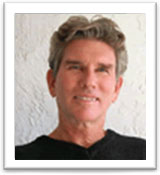 William Leslie, M.A.
William Leslie, M.A., received his M.A. in philosophy from San Francisco State University with an emphasis on critical thinking and philosophy of religion. He teaches philosophy at Palomar Community College and is the President of the Sierra Foothills Chapter of Educators for Social Responsibility.
Yvette Lyons: Ph.D., C.E.A.T
Yvette Lyons, Ph.D. received her Doctorate in Clinical Psychology with a Specialty in Expressive Art Therapy in 1999. She is a Certified Expressive Arts Therapist (EAT) and a Certified Life Coach. She also holds a certification in Sand-Tray World Play Therapy and is a Mandala Assessment Research Inventory (MARI) teacher trainer. Dr. Lyons has worked as an individual and group therapist in a variety of clinical settings. Her therapeutic experience encompasses working at the County of San Diego's Foster Program for children and adolescents and serving as a therapist for homeless veterans and the chronically mentally ill. Additionally, Dr. Lyons has worked with Oceanside County Mental Health in their Grant Program teaching and supporting Schizophrenics with on the-job training and readiness.  As a trainer, Dr. Lyons has consulted with private and public programs on incorporating expressive arts therapy groups into their therapeutic milieu. As an educator, Dr. Lyons has been teaching at the Master's and Doctoral level in Clinical Psychology, Marriage and Family Therapy and Expressive Art Therapy programs for the past nine years. Today, Dr. Lyons is the Director of the Expressive Arts Therapy Department at the San Diego University for Integrative Studies. In this capacity, she coordinates the program, teaches, selects adjunct faculty, and facilitates training seminars in Expressive Arts Therapy and Sand-Tray Therapy for students and professionals in the mental health community.